Special effects artist Pete Mander has put his talent to good use in devising this life-sized, scarily realistic costume modeled after the Sangheili, a.k.a. Elite, that you know and love so well from the Halo series. Cosplay seems like rather a cheap word to describe what Mander hath wrought; you
Read more:
http://upcoming.current.com/items/1925446_halo-elite-costume-just-wow.htm#ixzz17Mj3WrmU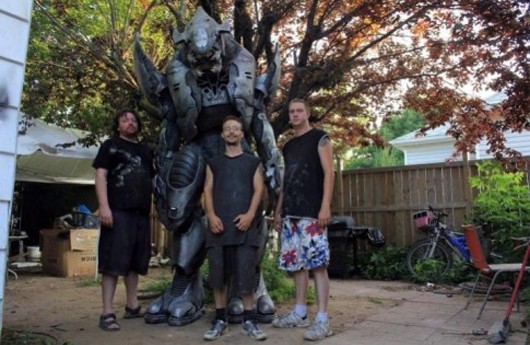 We've seen home made costumes from many videogame series. Most use cardboard boxes and paint, the guys at PeteMander GFX went above and beyond to make this suit as realistic as possible.
Standing at least 7 feet tall, this mountainous suit would make any Master Chief wannabe wet his own pants.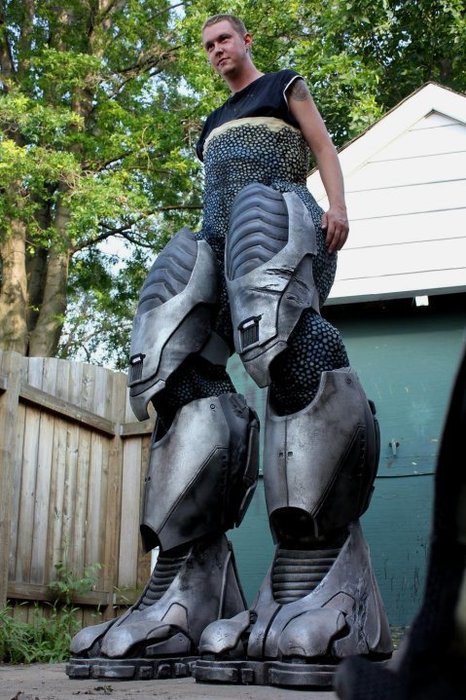 "This costume is up for sale this is last call for 3000.00 which now also include the shipping..but only for US and canada..The mandibles are animatronic and the helment, legs and arms light up..I just dont have room anymore since working on 2 other costumes of the same size for a film, and I will not have time to complete this..Contact me for details..take it away before i burn it..."
http://www.zgeek.com/content.php/3105-Halo-Elite-costume-for-sale